8/19/15 USBG Master Accreditation Wine Study Class
Sweetwater 1507 S Federal Hwy, Boynton Beach, Florida 33435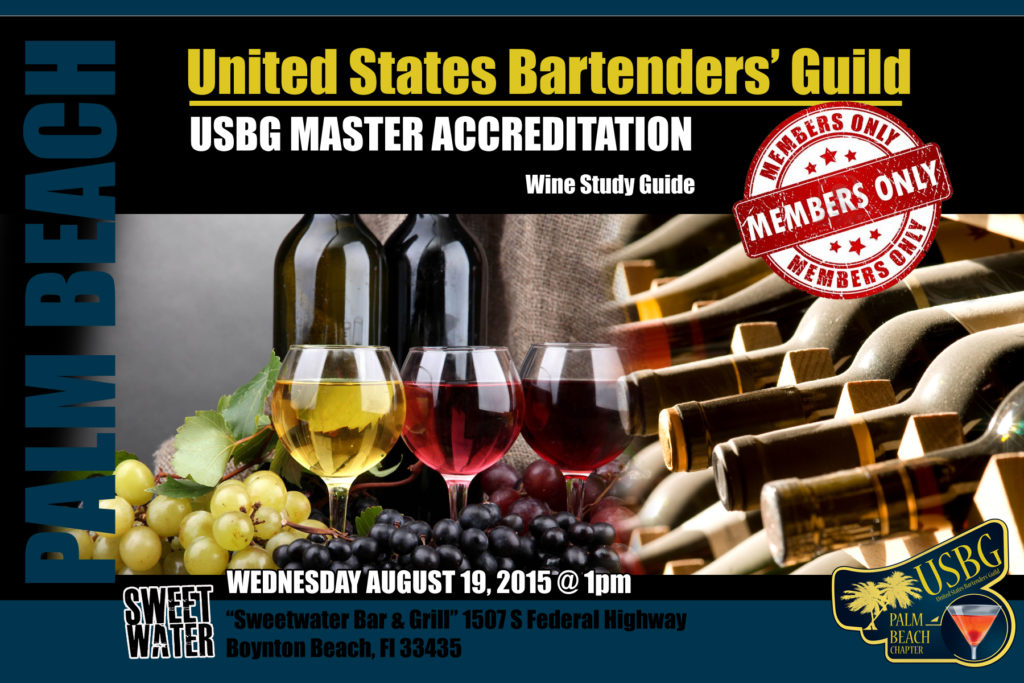 Active USBG Palm Beach members are invited to join us for our "USBG Master Accreditation: Wine Study Guide" at Sweetwater Bar & Grill Wednesday August 5th, 2015 at 1pm.
Experience a hands on workshop where we learn & explore wine to help us learn and understand this chapter in our USBG Master Accreditation Study Guide.
This is a very limited workshop and only open to active USBG Palm Beach members to RSVP. To RSVP, please use the link provided.https://www.facebook.com/events/1622255931347568/ Cheers!
No Comments Yet.