8/17/15 "Shaken VS Stirred" sponsored by Solbeso

The Rebel House 297 E Palmetto Park Rd, Boca Raton, Florida 33432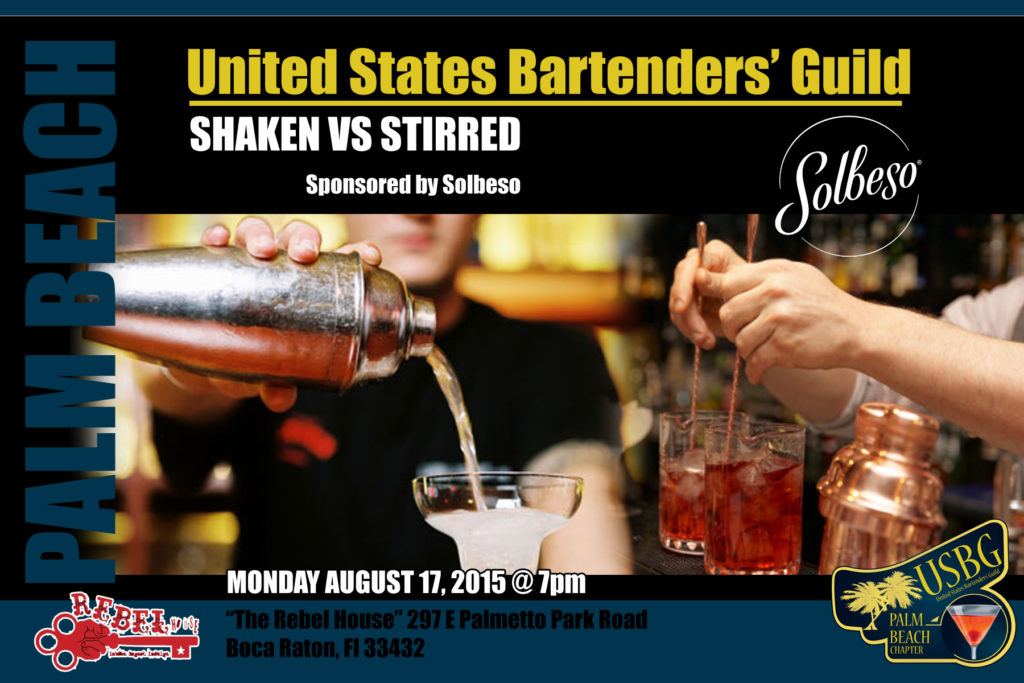 You are invited to join us for our "Shaken VS Stirred" seminar sponsored by Solbeso Monday August 17th, 2015 at 7pm.
Experience a Solbeso tasting and education followed by a technique seminar taught by David Bouchard & Jeff Sirninger of the USBG Palm Beach. You will learn the secrets on how and when to shake or stir cocktails as well as how ice affects your overall cocktail.
This is going to be a fun event with delightful cocktails. Bring as many friends that will benefit from this education as you would like. To RSVP, please use the link provided.https://www.facebook.com/events/1652207701662985/ Cheers!
No Comments Yet.