6/3/15 "Exploring Cocktail Modifiers Workshop" at Sweetwater
Sweetwater 1507 S Federal Hwy, Boynton Beach
Florida 33435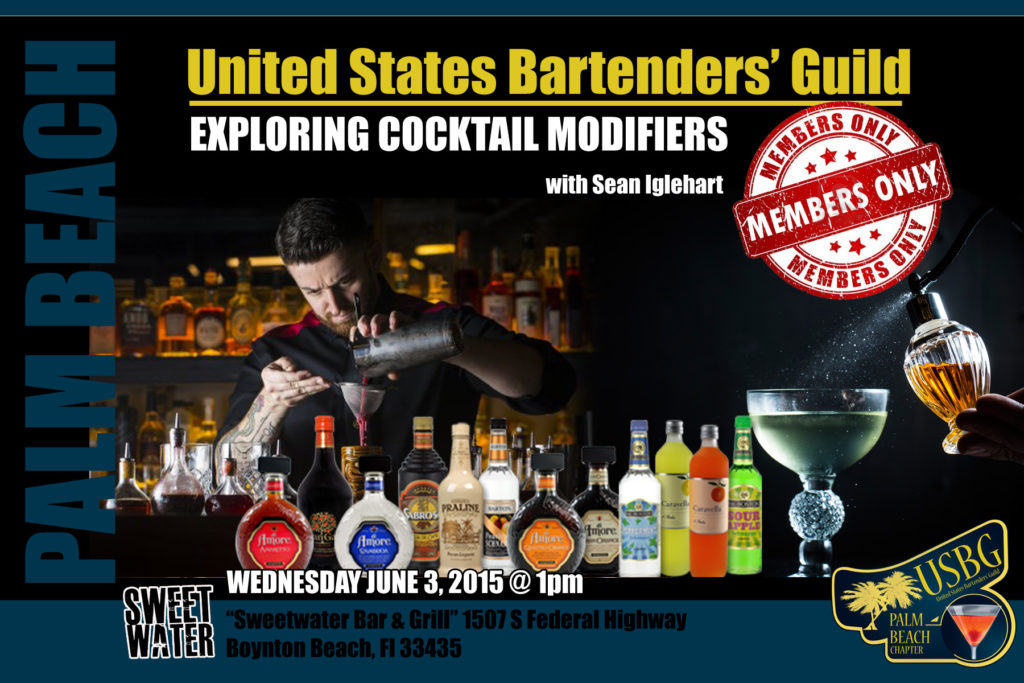 The first 12 Active USBG Palm Beach members to sign up are invited to join us for our "Exploring Cocktail Modifiers Workshop" with Sean Iglehart of Sweetwater Bar & Grill Wednesday April 15th, 2015 at 1pm.
Experience a hands on workshop where we explore different cocktail modifiers and their applications.
This is a very limited workshop and only open to the first 12 active USBG Palm Beach members to RSVP. To RSVP, please use the link provided. Anyone else after the first 12 spots will be on the waiting list and will not be guaranteed a spot.
https://www.facebook.com/events/101685633500176
Cheers!
No Comments Yet.