5/11/15 "Tiki Cocktails" sponsored by Heaven Hill
Tiki-Ono 10 S Ocean Blvd, Lake Worth, Florida 33460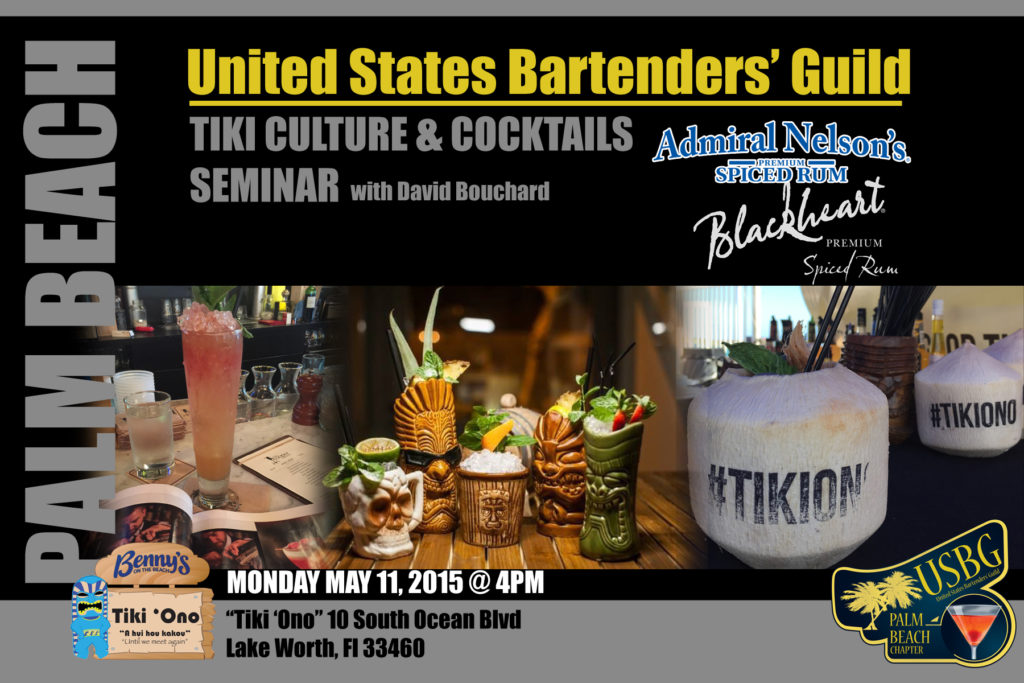 You are invited to enjoy some fun and creative cocktails @ our next USBG Palm Beach Seminar event Monday May 11, 2015 @ 4pm.
Join us for an educational Admiral Nelson Spiced Rum & Blackheart Rum experience and tasting followed by a "Tiki Cocktails" seminar by David Bouchard & Rob Husted.
This is going to be a fun event with fun Tiki cocktails. Bring as many friends that will benefit from this education as you would like. To RSVP, please use the link provided.https://www.facebook.com/events/1113756945317135/ Cheers!
No Comments Yet.