2/1/22 "Mentor & Apprentice Happy Hour with Fords Gin"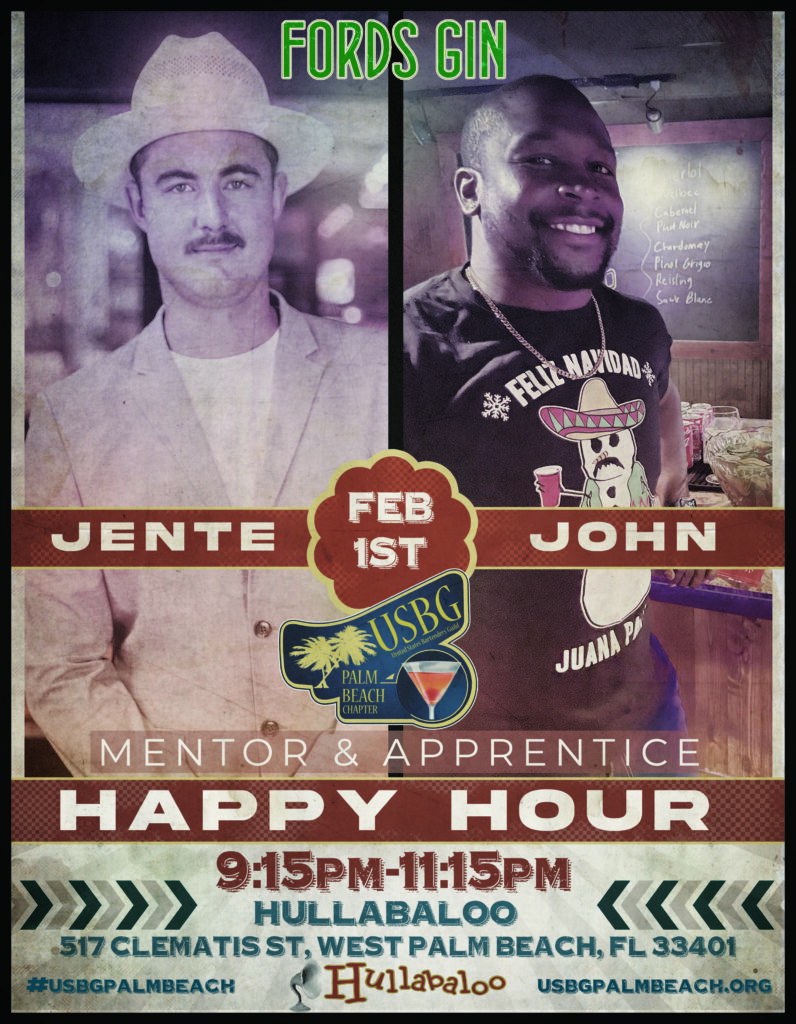 You are invited to join us for our
USBG Palm Beach
Mentor &
Apprentice
Happy Hour on Tuesday February 1st 9:15pm-11:15pm at
Hullabaloo
immediately following our USBG February Monthly Meeting earlier at
E.R. Bradley's Saloon
at 7pm.
Join
Jente Gees
&
John Horne
as they will be showcasing original
Fords Gin
cocktails for you to enjoy. So come out for cocktails & conversations with some of your favorite people in the business.
#usbgpalmbeach
#fordsgin
#hullabaloo
Hullabaloo 517 Clematis St, West Palm Beach Fl, 33401 Please RSVP using the link below…
https://www.facebook.com/events/1107561200096116
No Comments Yet.