10/4/22 "USBG Education Week"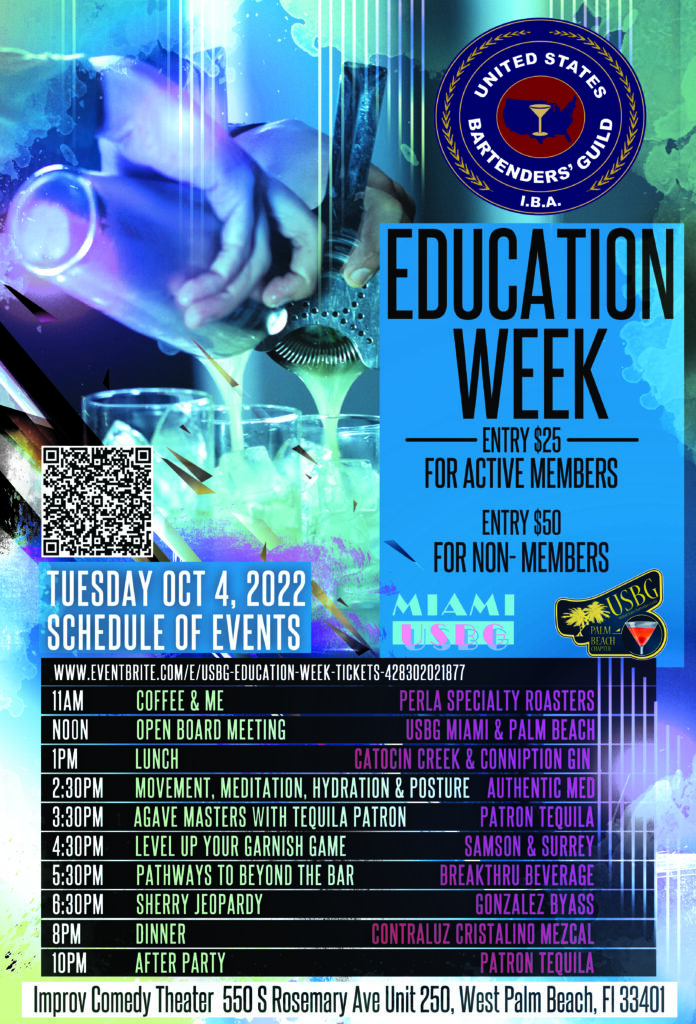 𝗝𝗢𝗜𝗡 𝗨𝗦 𝗙𝗢𝗥 𝗔 𝗗𝗔𝗬 𝗢𝗙 𝗘𝗗𝗨𝗖𝗔𝗧𝗜𝗢𝗡, 𝗟𝗨𝗡𝗖𝗛, 𝗖𝗢𝗖𝗞𝗧𝗔𝗜𝗟𝗦, 𝗘𝗫𝗘𝗥𝗖𝗜𝗦𝗘, 𝗗𝗜𝗡𝗡𝗘𝗥, 𝗦𝗪𝗔𝗚 & 𝗠𝗢𝗥𝗘…
Whether you are a member or not… you are welcome to join us and you won't want to miss out!
$25 for active members & $50 for non members is a steal for all of the value, cocktails, food & education you are getting.
Please share with your staff and friends as this event every year is one not to be missed.
You can purchase tickets using the link below…
Everyone else please send personalized texts, phone calls, boomerangs, smoke signals and good old worth of mouth for a great day spent all together doing what we love… can't wait to see you there!
Improv Comedy Club – West Palm Beach 550 S Rosemary Ave, Unit 250, West Palm Beach, Fl 33401
No Comments Yet.