10/26/16 USBG Palm Beach Education Week
The Improv
West Palm Beach, Florida 33401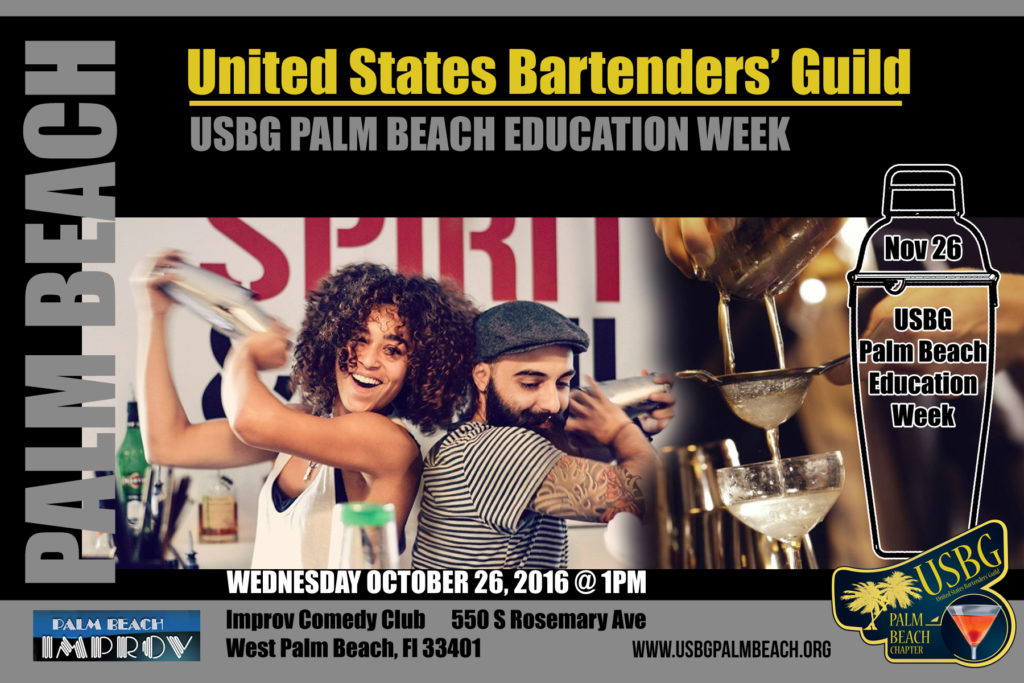 Join us Wednesday October 26, 2016 for your USBG Palm Beach Education Week!
First we kick off the event with some welcome cocktails and a "State of the Chapter Open Meeting" where we will be discussing the desires and concerns of our members as well as hearing from our potential USBG Palm Beach Presendental canidates.
Then we move on to several 45 minute educational seminars that will focus on hospitality, bartending, cocktails and personal development.
All of that and some surprises as well… Game on!
To RSVP for the event, use the link below…
https://www.facebook.com/events/368019123587728/
No Comments Yet.