1/3/23 "New Tricks, New Ideas & New Views"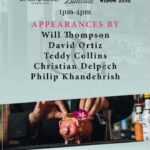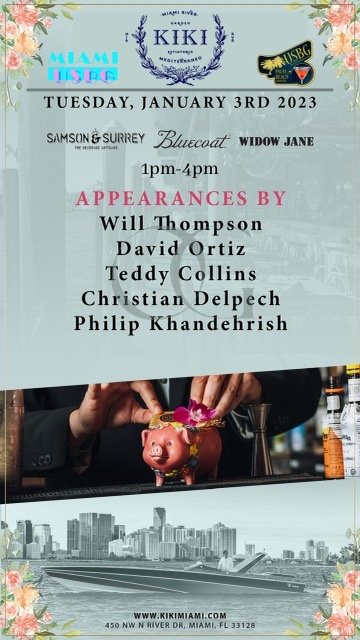 YOU ARE INVITED…
Tuesday, January 3rd, 1PM at Kiki on the River, 450 NW North River Dr, Miami, FL 33128 with USBG Miami & Palm Beach.
I think we are all on the same page where we are seeing a decline in the most fundamental aspects of service and that CHANGE is needed in our industry. This is no easy task, but I believe starting our year out with men and women who live and breathe the true essence of hospitality will start the process of new growth.
We are very excited and honored to be able to provide a platform for our presenters to share their experiences and knowledge with our members. This is just the start of a conversation that we want to continue to have and touch on throughout the year.
Our goal for the meeting is to start on the right foot in the new year. New tricks, new ideas, new views, etc…
Christian Delpech– Bringing Service back/ Discussion on Flair/throwing.
Will Thompson– Bar management/Building your team behind the bar. Being a leader and not a boss.
Teddy Collins-How to tackle High volume/batch/ Instagrammable pics.
David Ortiz– The beginning.. where magic happened. You can literally talk about anything because you were part of the beginning.
Philip Khanderhrish– Tasting/new tricks for garnishes.
Lots in store and we can't wait to see you there.
#usbgpalmbeach #usbgmiami #samsonandsurrey #bluecoat #widowjane
Kiki On The River, 450 NW North River Dr, Miami, FL 33128
No Comments Yet.