06/01/21 "Balancing Life in our Industry"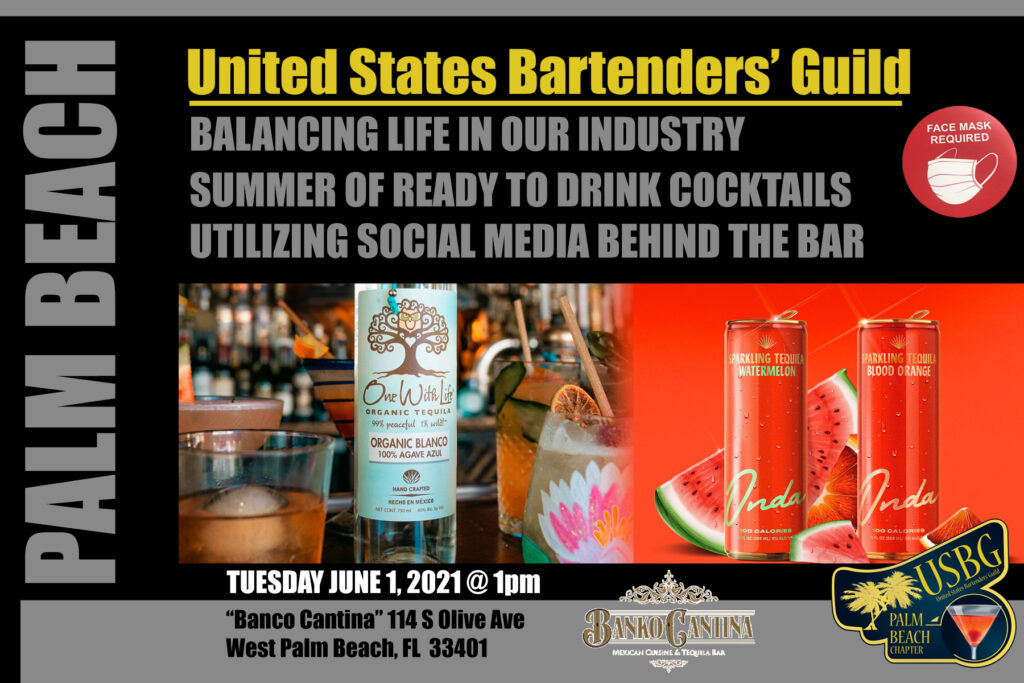 Excited to announce the info our USBG Palm Beach June monthly meeting on Tuesday June 1st 1pm at Banco Cantina.
Join us for cocktails and education. Starting off with
One With Life Tequila
and "Balancing Life in our Industry" followed by
Onda
and "Summer of Ready To Drink Cocktails" then "Utilizing Social Media Behind the Bar" with Rob Husted.
Should be a great time and whether you're a member or want yo get done great education and see what the United States Bartenders' Guild is all about… come on by.
Banko Cantina
114 S Olive Ave
West Palm Beach, FL 33401
Please RSVP using the link below… https://www.facebook.com/events/356458519304220
No Comments Yet.