9/24/14 "Infusing Fun into your Cocktails" sponsored by Tanduay Asian Rum
Pinon Grill
6000 Glades Road, Boca Raton, Fl 33431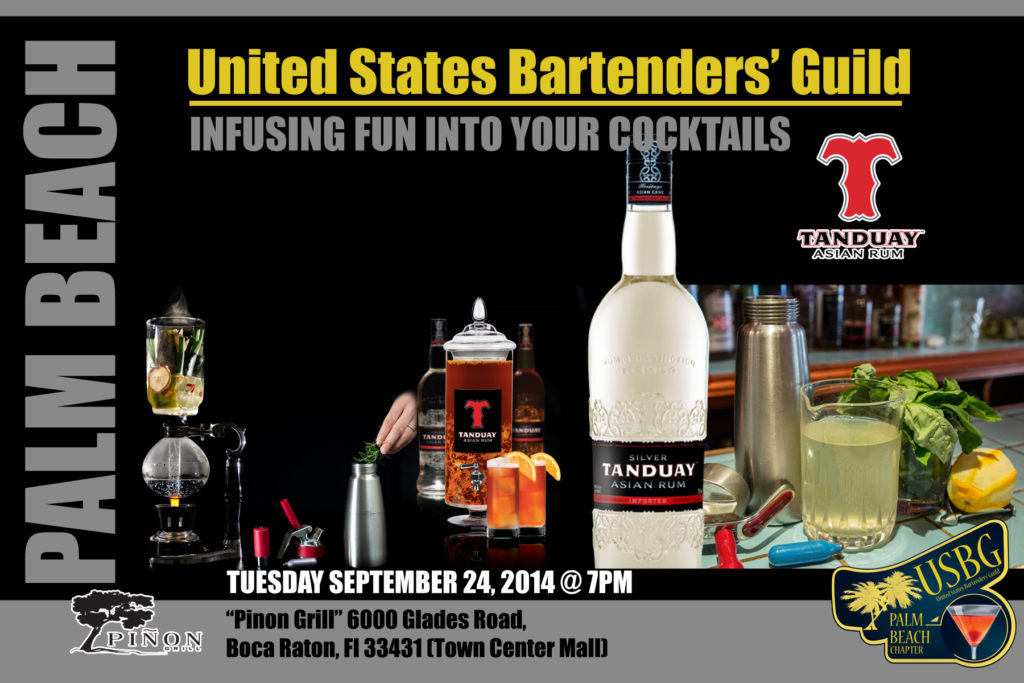 You are invited to join us for our "Infusing fun into your Cocktails" sponsored by Tanduay USA Wednesday September 24nd, 2014 at 7pm.
Experience a Tanduay Rum tasting and education with Jerry Vasco followed by an infusion seminar taught by Charles Steadman of the USBG Palm Beach & Luxe Libations. You will learn the secrets on how to do cold, hot, forced and sous-vide infusions..
This is going to be a fun event with flavor forward cocktails. Bring as many friends that will benefit from this education as you would like. To RSVP, please use the link provided.https://www.facebook.com/events/346420562202225 Use the link below to download the handout for our "Infusing Fun into your Cocktails" seminar. CLICK HERE! Watch the video presentation of the event by clicking "Play" below…
No Comments Yet.