11/02/21 "Mezcal & Sparkling Wine"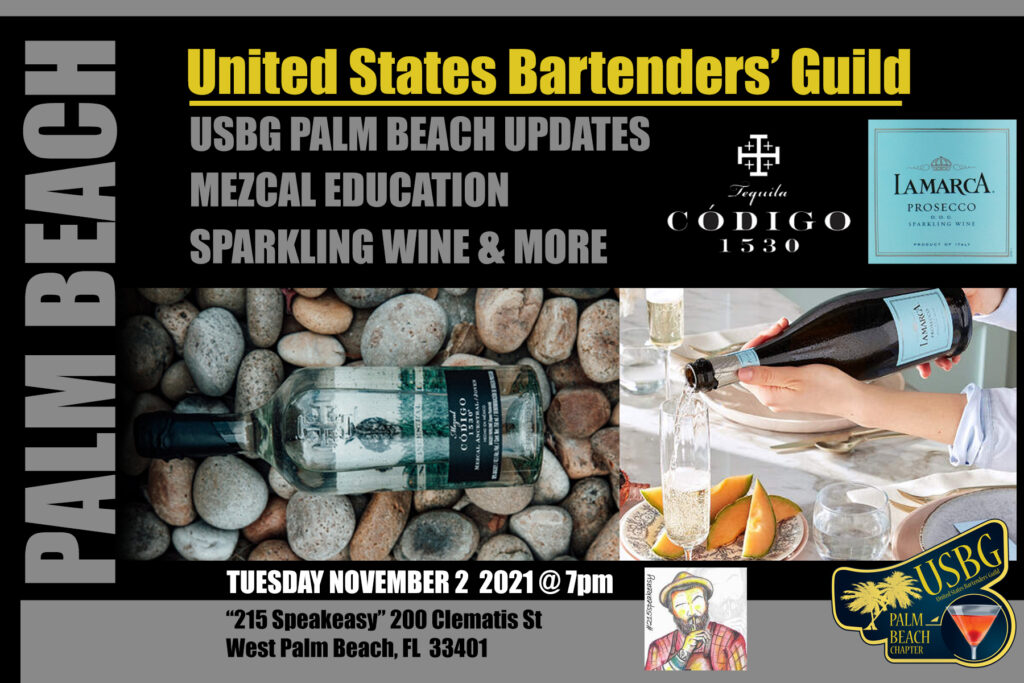 YOU ARE INVITED!
Join us for our USBG Palm Beach November Monthly meeting with Codigo Mezcal & Lamarca Prosecco at 215 Speakeasy on Tuesday November 2nd at 7pm!
215 Speakeasy 200 Clematis, West Palm Beach, Fl, 33401 Please RSVP using the link below…
https://www.facebook.com/events/405807221209603
No Comments Yet.