04/06/20 "Virtual Yoga Class"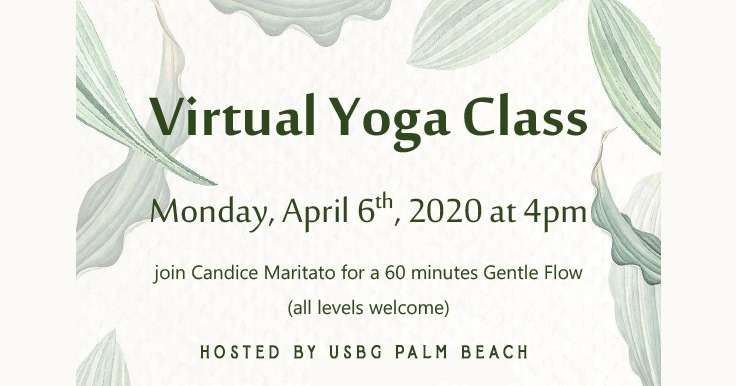 We know this is a difficult time for the hospitality industry.
Our lives, jobs, and maybe lifestyle have been interrupted.
We know health and happiness extend in so many different ways, so we are very happy to offer a Virtual Yoga Class, here, live for all our members and friends. Starting off the week together, while safely apart, while doing something good for ourselves is the goal.How?
Session will be live streamed from USBG Palm Beach Facebook PageWhat do I need?
Yoga mat/towel and water
Optional: Blocks or booksHow much is it?
Class is free, but tips are appreciated
Venmo: @candicemaritatoCandice is a local yoga artist that also worked in bars up until the pandemic started. She is donating her time to the chapter to help keep our spirits up.
With her hospitality understanding, Candice will lead a 60 min flow with breath work and meditation accustomed to the needs of those in the industry. All are welcome.
No Comments Yet.