Marie Brizard International Bartender Seminar Contest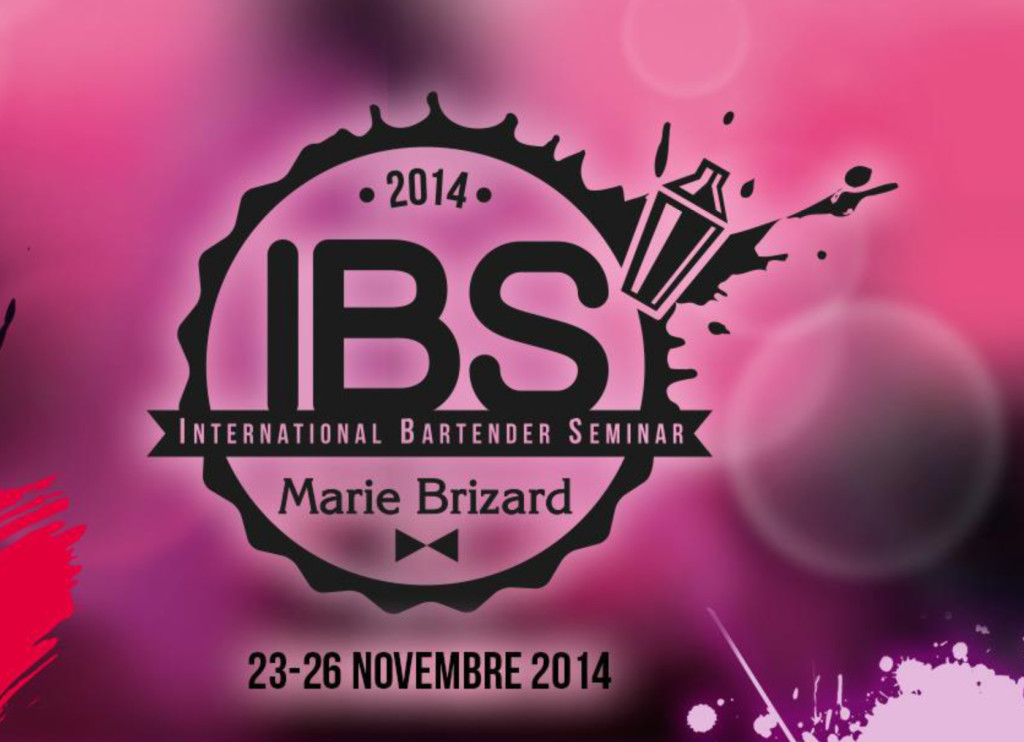 Marie Brizard is proud to announce the 32th edition of the IBS (International Bartender Seminar), official competition of Marie Brizard cocktails – prestigious competition of mixology recognized by the professionals of the bar, created in 1982.
All entrants will have to present 2 cocktails of their own inspiration – no shots permitted
one cocktail creation of their own choice
one cocktail variation on the Marie Brizard Cosmopolitan
Deadline for recipe submissions is Monday, September 29
Seminar Qualifying Event:
Sunday, October 5th
3-6PM
Blackbird Ordinary
729 SW 1st Ave
Miami, FL
GENERAL TERMS AND CONDITIONS
ENTERING CONDITIONS
1. All entrants must provide IBS MARIE BRIZARD 2014 organizing company with the following details and any supporting information:
• Full name, birth date, and address, including postcode,
• Email address, • Telephone number with country code, • Bar name and address,
• Cocktail recipe, • Method and garnish • Glassware, • Inspiration.
2. Entrants must be of legal drinking age within the country they reside to enter.
3. The organizing company's employees or associated companies' staff are not eligible to enter.
4. Only one entry per person is permitted.
5. Entries shall be submitted by email to the organizing company ; they shall be considered as officially accepted only on receipt of the notice of acceptance sent by e-mail by the organizing company.
COCKTAILS
1. All entrants will have to present 2 cocktails of their own inspiration – shots are not permitted :
•
• Garnish: Lime zest Method: Shaken and strain into a cocktail glass
• •
One cocktail creation of their own choice ;
One cocktail variation of MARIE BRIZARD Classic Cosmopolitan – standard recipe :
•
•
• 40ml Vodka (SOBIESKI) 20ml Triple Sec (MARIE BRIZARD)
15ml freshly squeezed Lime Juice 40ml Cranberry Juice (Ocean Spray)
COCKTAILS
2. All cocktails should contain no more than 5 ingredients – Excluding garnish, sprays, zests.
3. Each cocktail presented must include a minimum of 20ml of MARIE BRIZARD Products (Liqueur, Syrup, Essence, Saveur, etc..) – combination of products are permitted.
4. All cocktails should contain no other competitors' liqueurs and syrup brands and should be based on Marie Brizard & Roger International (Belvedere Group) products
5. Cocktails using widely available ingredients, commonly used on bars, are preferred.
6. Cocktails with homemade specific ingredients will not be eligible unless these are easily made and a full recipe is included. For example: Cardamom syrup or simple infusions. No homemade bitters, shrubs or blends will be allowed.
7. Hot cocktails are not permitted.
8. Cocktails may be hand stirred, hand shaken or blended – cocktails requiring the use of an electric mixer of electric blender are not permitted.
9. All cocktails recipes must be expressed in ML – Drop /Dash are limited to Bitters,
III. PERFORMANCES
1. All performances shall have to be presented in English. (if absolutely necessary, a translator will be allowed for this edition).
2. All entrants must supply and be prepared to discuss and describe the inspiration behind their cocktails.
3.Cocktails must be assembled in front of the judges.
4. Entrants shall have to bring along their own service glassware (non-branded) and equipment.
5. Entrants will have 15 minutes prior their presentation to prepare their ingredients, garnishes and glassware in the specific preparation area.
6. Entrants will have 5 minutes to familiarize themselves with the station and getting ready for their performance.
7. Entrants will have 20 minutes to prepare their 2 cocktails in front of the judges.
8. Entrants shall have to make 3 identical drinks of each recipe for the 3 judges.
9. Entrants serving drinks which appear inedible or using un unhygienic methods will be disqualified
10. The judges' decision is final. 11. Entrants presenting plagiarized known recipes shall be disqualified.
IV.
V.
With participating in the competition, each entrant hereby authorizes the free and general use and reproduction by MARIE BRIZARD & ROGER INTERNATIONAL (BELVEDERE GROUP) and its affiliated companies, of the cocktail name, recipe, inspiration, any photography of cocktail and portrait, as well as the free and general use of the name and the images of the participant taken during the competition. The entrant will be accredited wherever possible.
Participation implies official acceptance of these terms and conditions and of the Legal Disclaimer by any entrant.
Download registration form by CLICKING HERE!
Contact: jpijanowska@mabriz.com
No Comments Yet.