9/20-11/27/16 Shaken Bartending Competition
Locations thru out South Florida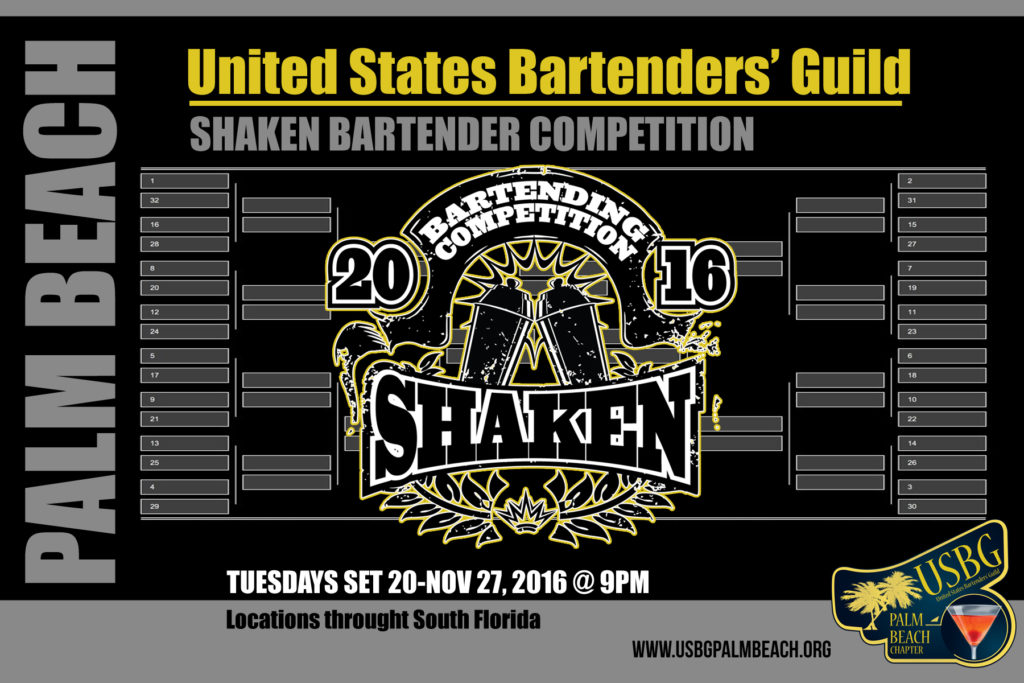 Join us Tuesdays from September 20-November 29, 2016 for Shaken! Get ready as some of South Florida's best bartenders will compete in a competition testing their skills in speed, Mixology and overall bartending in an intense environment.
32 bartenders from Port St Lucie to Miami will compete in 3 rounds for over 11 weeks in a head to head style bracket bartending competition all to see who will come out on top? Each week a member of the USBG Palm Beach board will be among the judges and many of South Florida's bartending elite will be among the competitors and crowd.
For more info and rules please use the link below…
No Comments Yet.