12/17/20 "New Orleans Cocktails"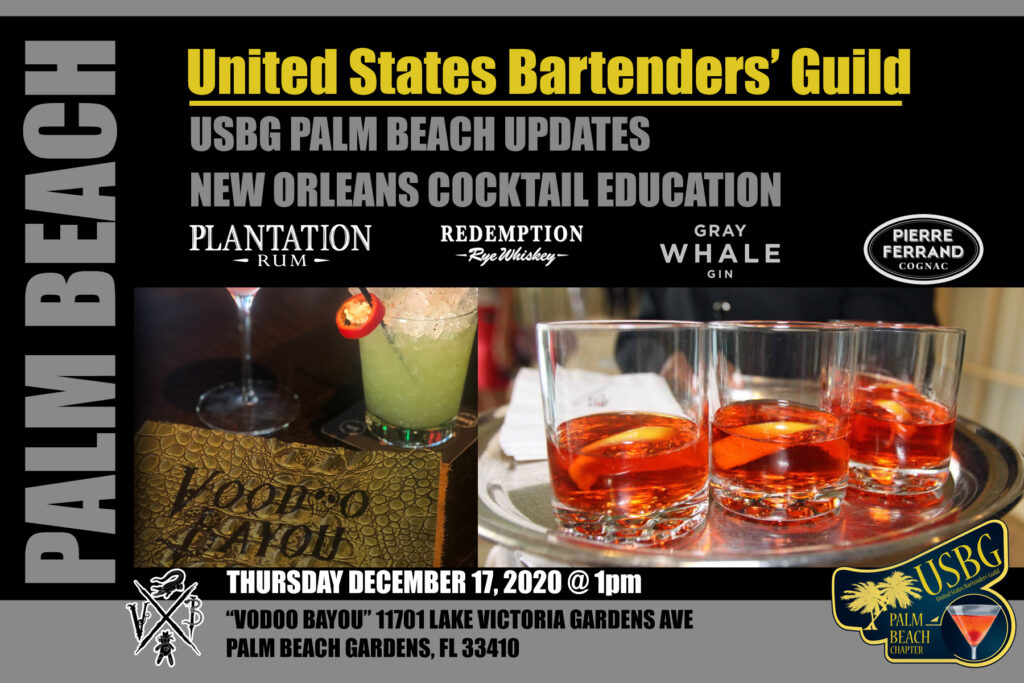 Looking forward to our "New Orleans Cocktails" seminar on Thursday December 17th at 1pm at Voodoo Bayou and sponsored by Plantation Rum, Redemption Rye, Gray Whale Gin and Pierre Ferrand Cognac.
Join us for a fun interactive education and samplings of some of New Orleans staple cocktails followed by a Happy Hour at Voodoo Bayou afterwards.
No Comments Yet.