11/19/14 "Mentor Behind the Bar" with Charlotte Voisey

The Cooper 4610 PGA Blvd Suite 100, Palm Beach Gardens, Florida 33418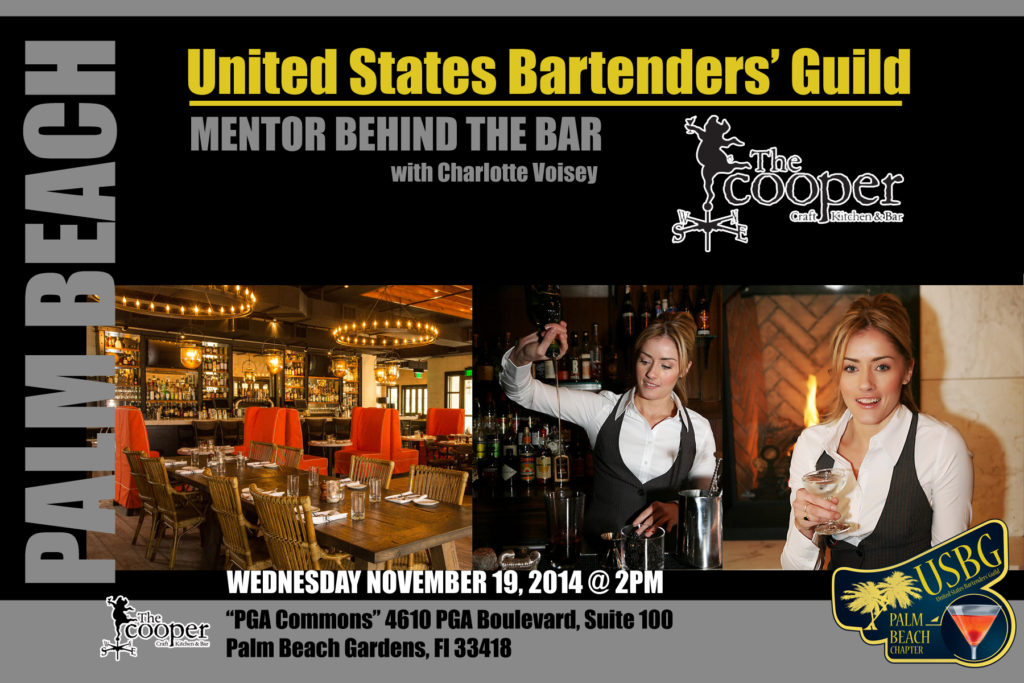 Active USBG Palm Beach members are invited to join us for our "Mentor Behind the Bar" with Charlotte Voisey on Wednesday November 19th, 2014 at 2pm.
Experience a training session with Charlotte from 2-4pm followed with Charlotte behind the bar making cocktails afterwards.
This is a very limited session only open to active USBG.
Cheers!
Please RSVP for yourself and anybody you are bringing for the event as space will be limited.https://www.facebook.com/events/887821331258052 Cheers!
No Comments Yet.